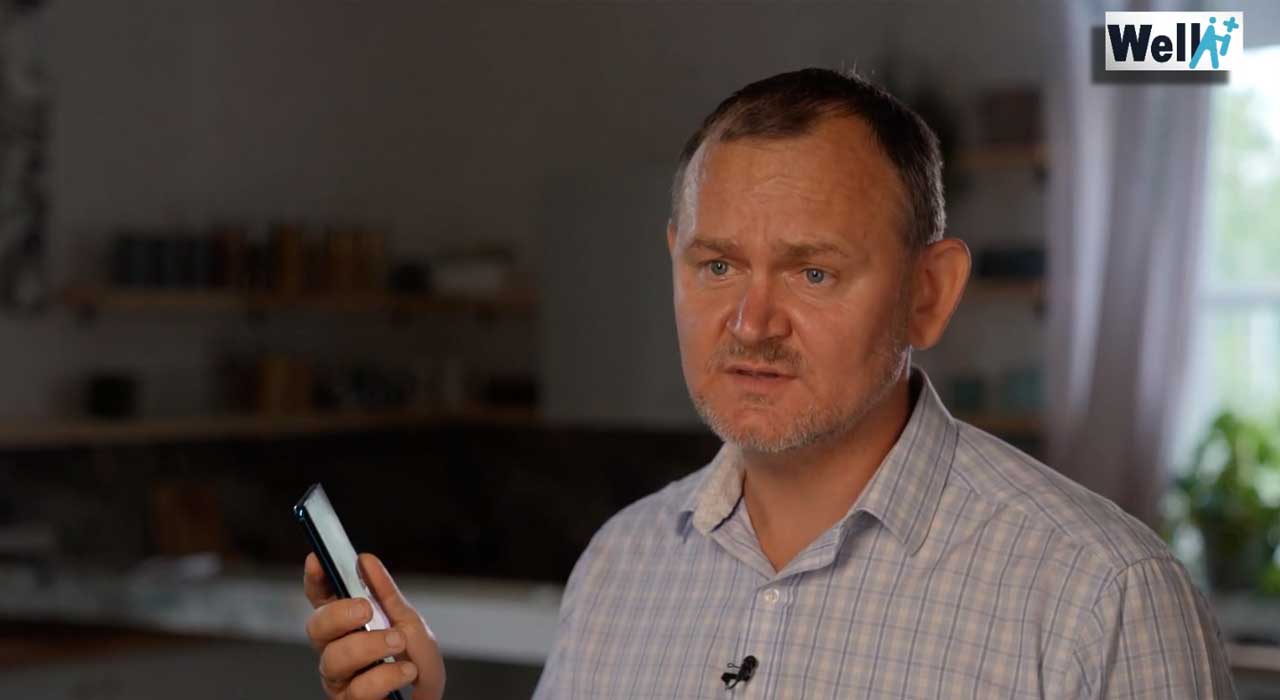 Catastrophic Health Costs Are Coming
As my friend and WellAI co-founder Daniel Satchkov is demonstrating in this video what the WellAI app can do, I would like to encourage you to get the app for the holidays. The basic version is FREE for a limited time. The full version is super cheap. Plus, once you get a full version, your parents can use it for free. They are the ones who may need this health technology the most. If you are an employer, get the app for your employees. Raise the company morale. Make your employees happier and healthier. Check out https://wellai.health
In this video, Daniel explains the catastrophic health costs that many employers will be facing a few months from. These costs are looming because many people are in the constant state of anxiety over the pandemic news and many are afraid to visit their doctor in this time. The pandemic will go away. But this anxiety may stay with us for years to come. Daniel shows how WellAI technology can help mitigate this problem, while providing a peace of mind to patients, saving time for doctors and ultimately helping businesses thrive by lowing their health costs.
Here is WellAI's Voice Guided Digital Health Assistant offers:
• Basic App: FREE (for a limited time) on App Store and Google Store.

• Full App for Employers and Doctors (with elaborate symptom checker, automated chronic disease management, and VideoMedix telehealth 2.0).

• Employees can share the Full App with their parents for FREE.
The basic version of WellAI app is now available for free on your smartphone. To learn more and/or to get a full version of the app, please use the following links to schedule a 1-on-1 demo:
• If you are an employer and would like a cool benefit that makes your employees healthier and happier, and saves 34% to 45% on your healthcare costs, please schedule a virtual meeting here.

• If you are a potential investor who would like to be part of a unique once-in-a-lifetime investment opportunity that will forever revolutionize healthcare, please schedule a virtual meeting here.

• If you are a potential customer, a patient or you are just curious about any of the WellAI high tech products – Digital Health Assistant, VideoMedix next gen telehealth, or the scientific chronic disease management program – please schedule a virtual meeting here.
Sergei Polevikov WellAI Team